REA/ SREA Elektronische Stellmotoren
Nach der erfolgreichen Einführung unserer Turbolader mit elektronischen Stellmotoren, freuen wir uns Ihnen unsere REA/ SREA Stellmotoren als Teil unseres Sortiments präzisionsgefertigter Turbolader und Teile vorstellen zu dürfen.
Die Instandsetzung von REA/ SREA Turboladern ist oft schwierig auf Grund beschädigter Elektronik und Verbindungsstecker. Wir hier bei Melett verstehen dies und unsere Mission ist stets Lösungen für eine Turboladerreparatur von hoher Qualität für den Ersatzteilmarkt anzubieten.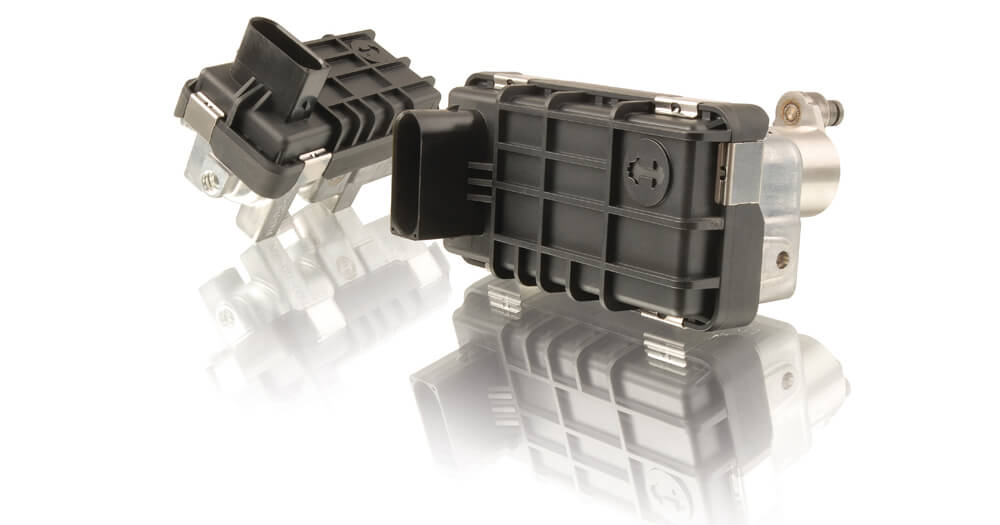 REA
Unsere REAs wurden in Übereinstimmung mit den Qualitätsgrundsätzen von Melett entwickelt und können mit einer Software kalibriert werden, die von uns zur Kommunikation mit der Motorsteuerung des Fahrzeugs entwickelt wurde. Diese Kommunikation ist entscheidend, da Fehler in der Software zu weiteren Schäden am Fahrzeug führen können, was zu einer kostspieligeren Reparatur führen kann.
Melett REA Stellmotoreinstellgerät
Um unsere REA Stellmotoren erfolgreich kalibrieren zu können, haben wir ein eigenes Kalibrierungsgerät entwickelt - MEL-REA-001. Dieses Gerät gibt es in drei Varianten, um den Bedürfnissen der verschiedenen Märkte gerecht zu werden: : -
MEL-REA-001-EU – Europäischer Netzstecker
MEL-REA-001-UK – UK Netzstecker
MEL-REA-001-US – US Netzstecker
Wenn Sie das Gerät zusammen mit Melett Stellmotoren kaufen möchten, wenden Sie sich bitte an unser Vertriebsteam. [email protected] | +44 (0) 1226 320939 [email protected] | +44 (0)1226 320939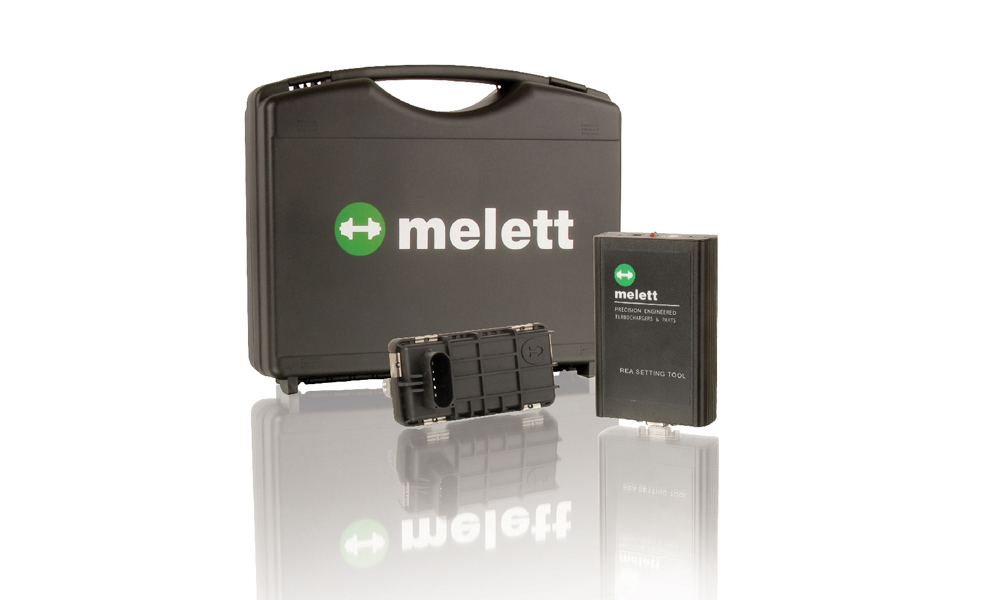 Unser REA Stellmotoreinstellgerät ist das einzige Werkzeug auf dem Markt, das mit den Melett REA Stellmotoren kommunizieren und diese kalibrieren kann. [email protected] | +44 (0)1226 320939
SREA
Um die professionelle Turboladerinstandsetzungsbranche weiter zu unterstützen, liefern wir unsere elektronischen SREA-Stellmotoren vollständig kalibriert. Es sind keine Tests erforderlich, sodass Sie eine kostengünstige und qualitativ hochwertige Reparaturlösung erhalten.
Warum sollten Sie sich für SREA Stellmotoren von Melett entscheiden?
Sie wurden umfangreich getestet, einschließlich Lebenszyklus- und Fahrzeugtests.
Sie sind präzisionsgefertigt, nach höchstem Standard. Alle Spezialmaterialien entsprechen den Original-OEM-Spezifikationen, um eine zuverlässige Leistung zu gewährleisten.
Alle Teile sind auf Lager und sofort lieferbar.
Sie decken viele Garrett-Turbomodelle ab, einschließlich GT15-25.
Ein Anbieter für alle erforderlichen Turboladerkomponenten.
Alle elektronischen Stellmotoren von Melett finden Sie in den Turbobauplänen über unsere Turbonummer- & Schlüsselwortsuche. - Klicken Sie hier
Check out our Common Turbo Failure article about REAs and SREAs. In this article you will discover the benefits of an electronic actuator and what symptoms faulty electronic actuators display. Click here to read the article.